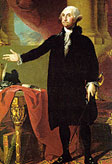 "Make the most you can of the Indian Hemp seed and sow it everywhere." -President George Washington, 1794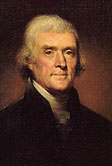 "Hemp is of first necessity to the wealth and protection of the country." -President Thomas Jefferson
Should we not listen to them?
Welcome to hempadvocates.org, this site is intended to offer visitors and fellow hemp advocates with a set of powerful tools to empower each and every advocate. Only if we work together as a cohesive market force will we affect meaningful and lasting change in the field of industrial hemp policy reform. Our moment has arrived and the tide is turning, let us not fail to utilize this momentum. This site is for us to achieve our mission, use it to go forth and advocate for the noble hemp plant.
Last Updated On:
07-09-03
Copyright © 2003 Hemp Advocates
All rights reserved where they are not already the property of other parties;
content may not be copied in whole or in part, through electronic or other means,
without permission, or risk prosecution under Federal Law.
This web site is published by Hemp Advocates for the benefit of earth.